Cheap recipes with frozen ingredients
Using just what you need from the freezer is a great way to cut food waste and your bills. Fish, meat and vegetables can be cheaper when bought frozen and are just as nutritious.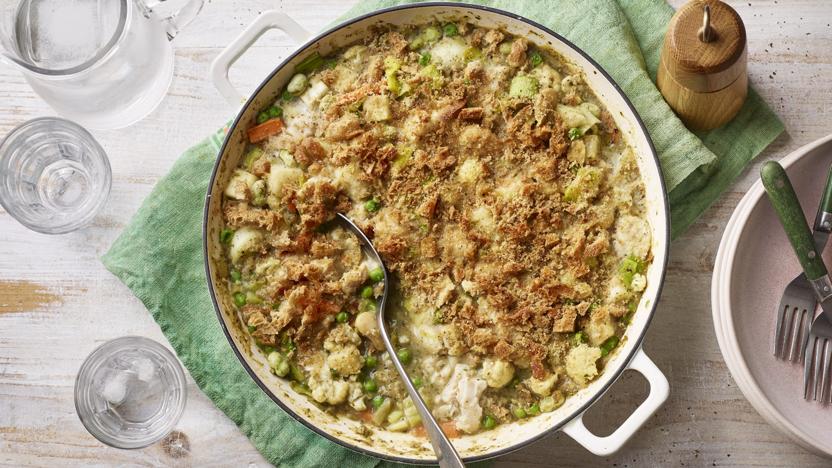 by Dr Rupy Aujla
Dr Rupy's easy fish gratin uses frozen fish and vegetables to keep costs down without compromising on flavour.
In December 2022, this recipe was costed at an average of £1.46 per portion when checking prices at four UK supermarkets. The recipe is designed to be made in conjunction with a low-cost store-cupboard.
Main course